The AWE Team had a great time at Venus Berlin 2014!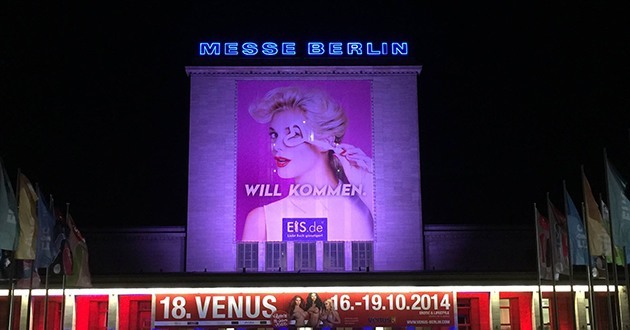 The AWE Team had a great time at Venus Berlin 2014!
We arrived at the Venus Berlin with the intention to find:
New local models who speak both German and English in order to increase our pool of models on the German market
Model agencies and studios owners
Local partners to represent us on location
German traffic via media buying deals or by promoting our affiliate program
We encountered a lot of people who were merely passing by the Jasmin stand and also met entrepreneurs who were actually interested in our offers and were open to discuss the opportunities of a business partnership.
As it was a B2C event, most of the visitors were also potential customers so we introduced Jasmin to them in case they didn't know the site yet. Local stars like pornstars, erotic models and photo models were very interested in being involved in the webcam business to optimize their free time.
Big players on the German market appreciated the opportunity of setting up a partnership with us, especially by creating a Whitelabel on their existing cam sites. Most of them are already providing livecam shows on their sites, but so far mainly focused on amateur girls.
They realized the fact that by launching a Whitelabel they could recruit more performers to their sites, and could add more professional content of a much higher quality than with their existing solutions. At the end of the day, both solutions would result in a live streaming that offers their visitors the opportunity to select between something looking like an amateur show and something more glamourous with Jasmin.
In addition to that, we spoke to many people involved in different fields of the German adult industry such as owners of sexshops, product providers, event planners, lingerie shop owners, who can get additional income by placing to livecam sections and promo tools on their websites.
Film producers have a huge potential to become successful. By motivating them to set up a studio - as they already know a lot of performers - they can, for example, shoot movies and then offer the performers to do some webcam shows in their free time. In addition they can promote the next shows by broadcasting teasers or short videos, or simply with the power of the social media – as they are often very famous and followed by thousands of people.