A sleek and sexy new coupon code for the WL4 sites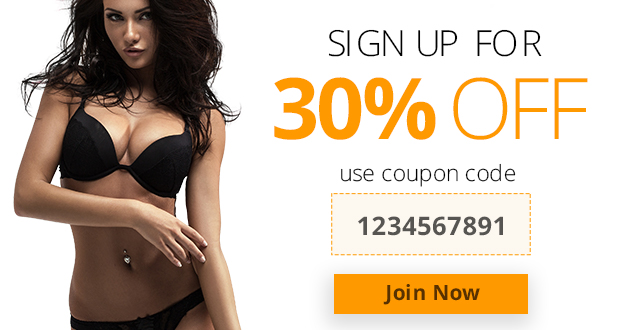 A sleek and sexy new coupon code for the WL4 sites
Check out and lay your hands on the new version of the coupon code! It works exactly the same way as its WL3 predecessor: appears on the listpage; varied based on the supercategory (Girl and / or Tranny listpages: GIRL COUPON CODE, Boy listpage: BOY COUPON CODE), and it only appears for visitors who haven't registered on your Whitelabel 4 site yet.
By clicking on it, your visitors are informed by a signup form that they will indeed get their discount percentage: 5-35%, depending on your site's settings.
The thumbnail aspect ratio is the same as the model profile pictures and fits in seamlessly yet stands out because of its elegant and catchy design.
Any questions? Find our account managers, tirelessly working for you at Send Mail, or tell us what you think in the Comments section below!