Coupon code: Instant discount to convert visitors into customers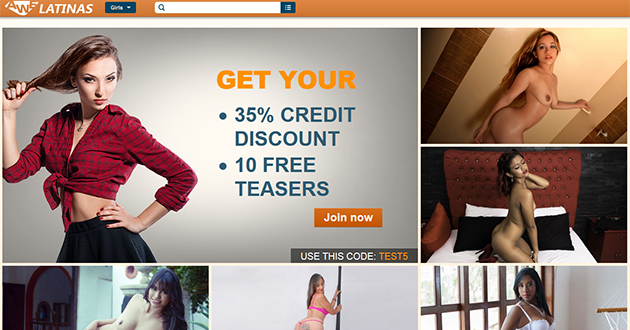 Coupon code: Instant discount to convert visitors into customers
Why is it effective?
A coupon code is a promo tool by AWE that helps hesitating visitors become instant members as their first purchase will be given at a reduced price. The best part is that you get to decide the amount of the discount you wish to give your first time customers.
The discount percentage will be deducted from your commission percentage in the case of the first time buyers only.
An example: a visitor eventually signs up with a 10% discount code. If your commission is, say, at 40%, then the discount percentage will be deducted from your commission percentage on the first purchase (40% - 10% = 30% commission).
What features does the coupon code have?
The coupon code offers a number of advantages to benefit from, both for your Whitelabel site and your users.
The code consists of maximum 10 characters (letters and numbers combined) that you can submit. E.g.: example: "testcam10". When your users type in this code during the payment process, they will receive the discount.
Select the percentage of discount up to 40%
Activate or deactivate your coupon codes any time you wish
Set custom start and end dates for your promotion: select a reference time zone to set an exact expiration date/time
First time only: The discount amount can only be applied for the members' first purchases, upon which it is deducted from your commission
How to promote your Whitelabel with the coupon code?
Opt for the promotion on the list page: you can tick an option indicating your wish to advertise your coupon codes with a highlighted banner on your Whitelabel's home page with the given coupon code and the discount percentage. This way the way you promote the best offer on your own whitelabel will be unavoidable for your first time visitors. Don't hesitate to take advantage of this feature!
Go to the AWE Promo Tools page and select your whitelabel site in the left dropdown menu and the Coupon Code tool will appear among the available tools. Generate and add your very own Coupon Code to your site in just a matter of seconds!
Here is what a Coupon Code promotion looks like on a Whitelabel site: http://www.awelatina.lsl.com.
Do you have questions, need technical assistance or would like to share your opinion? Just get in touch with us at the Comments box below or write to us at webmaster@awempire.com. Visit the Promo Tools page now to get your very own coupon code today!