Get all the information about our models!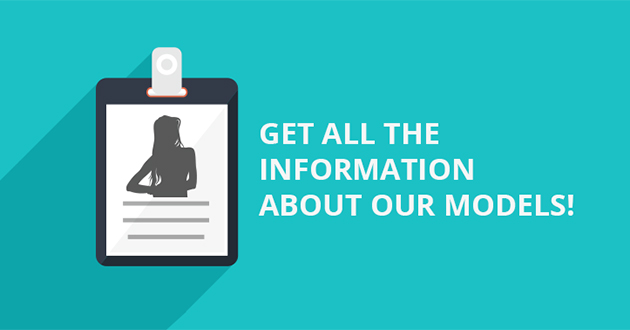 Get all the information about our models!
Model feed tool
If you are in need of a detailed list of information on online models or a custom set of models, this tool will provide you with all the answers in an XML or JSON format. The Model feed tool offers plenty of customization possibilities according to which you can get as descriptive and tailor-made results as you wish.
Model feed type: You can request either a category based or a custom model list and, as in the case of most AWEmpire tools, you can also select the target site where the models' chat rooms are accessed.
Set the category: Girl, boy, hot flirt, fetish, couple, gay, and many more – whichever you promote.
Enter the requested model number. The generator will also provide you with the actual number of online performers IRL in the category you opted for.
Choose the image sizes and ratio in the model feed: a 4:3 or 16:9 grid and different thumbnail sizes and also the image type of your choice, which can be Erotic or Glamour. You can also tick the detailed information option, and in this case will get an in-depth insight of more than 15 parameters of the chosen models.
At the end, you can set whether you wish to get the results in XML or JSON format and then simply hit the 'Generate' button and you will receive the code for the information you requested. Click here to read the complete Model Feed documentation.
Please note: we require all our webmasters to handle the country ban option on every occasion on their sites regarding their users, meaning that models' data and photos cannot be displayed for members or visitors from a country that has been ruled out by the model using the banned country option.
Model status provider
Use this tool to track the status (online, offline or in private chat) of models you exclusively picked. You can select one performer or as many as you wish, you just need to enter their names in the field. When you press 'Generate', you get the results in XML or JSON format.
Any questions regarding our new promo tools or other services? Just leave us a comment below or contact us at webmaster@awempire.com!