As a webmaster or regular visitor of LiveJasmin, you are familiar with our diverse selection of male and female models that are available for your pleasure and enjoyment.
However, if you're more inclined to visit the 'Boys' section, you're in luck as we have something special lined up for you this May! There are many reasons to start promoting this category if you haven't yet, and we're about to tell you why…
AWE is proud to announce that we will be hosting an exciting promotion for this special category with HUGE potential! Find out the full details of this campaign below.
The Campaign
This promotion will focus on the 'Boys' category and will benefit our talented male models and webmasters.
Between May 11 – June 7, we will be increasing the number of male models on LiveJasmin. We will be offering big incentives to encourage them to be active on the site. We also go a step further and motivate them to give their best and hottest performances to convert members into paying customers.
So, how will it work? We're giving our models the chance to win a 30% or 50% bonus depending on their performance. Moreover, our account managers will give them key personalized advice, techniques, and working methods that they can use to maximize their potential.
With our tips and tricks, our models will have all the tools and incentives they need to please as many members as possible.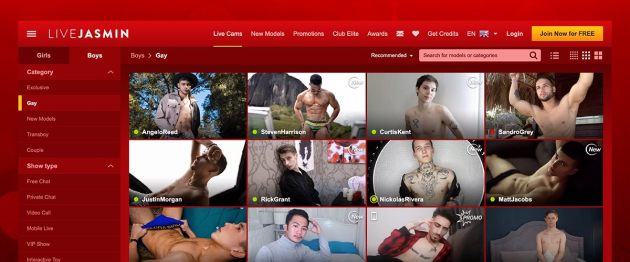 How can you benefit from it?
As a webmaster, you have various ways to benefit from this campaign. Regardless of your experience driving traffic to our male models, your chances of conversion are likely to increase with this special offer.
This is your opportunity to tap into a sought-after niche with incredibly low competition. As most cam traffic is dedicated to female models, the competition (especially with us) is nearly nonexistent.
Before you start setting up, have a peek at these extra ways to take full advantage of this campaign:
Drive traffic to the 'Boys' category directly on LiveJasmin or any of our male-focused sites (Cameraboys and Dickshow)
Create a male-focused whitelabel
Do you know any amazing male content creators? Feel free to send them a referral link, with the model referral program, so they can sign up for this campaign!
Use the webmaster referral program to send us webmasters specialized in the gay industry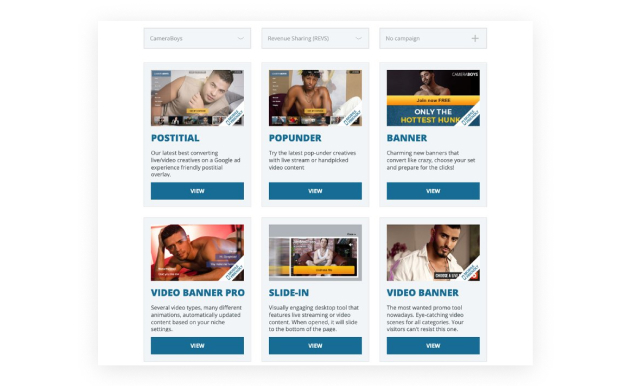 If you're looking for a new, seamless way to make money with our products, this is your chance to get started! With the 'Boys' LiveJasmin campaign, you have the perfect recipe for success!
Don't miss out, join the wave for easy gains and a new stream of commissions.
Need help? Don't hesitate to reach out to us via business@awempire.com or your dedicated account manager.